I feel very encouraged by my progress in February with my 20 in 2020 goals. After another morning planning out my month, here are some action plans for this month.
(#3) Budget Like a Boss
I have continued to use You Need A Budget (YNAB) to do our financial planning and tracking in February. You can read my last post about how we categorise my expenses.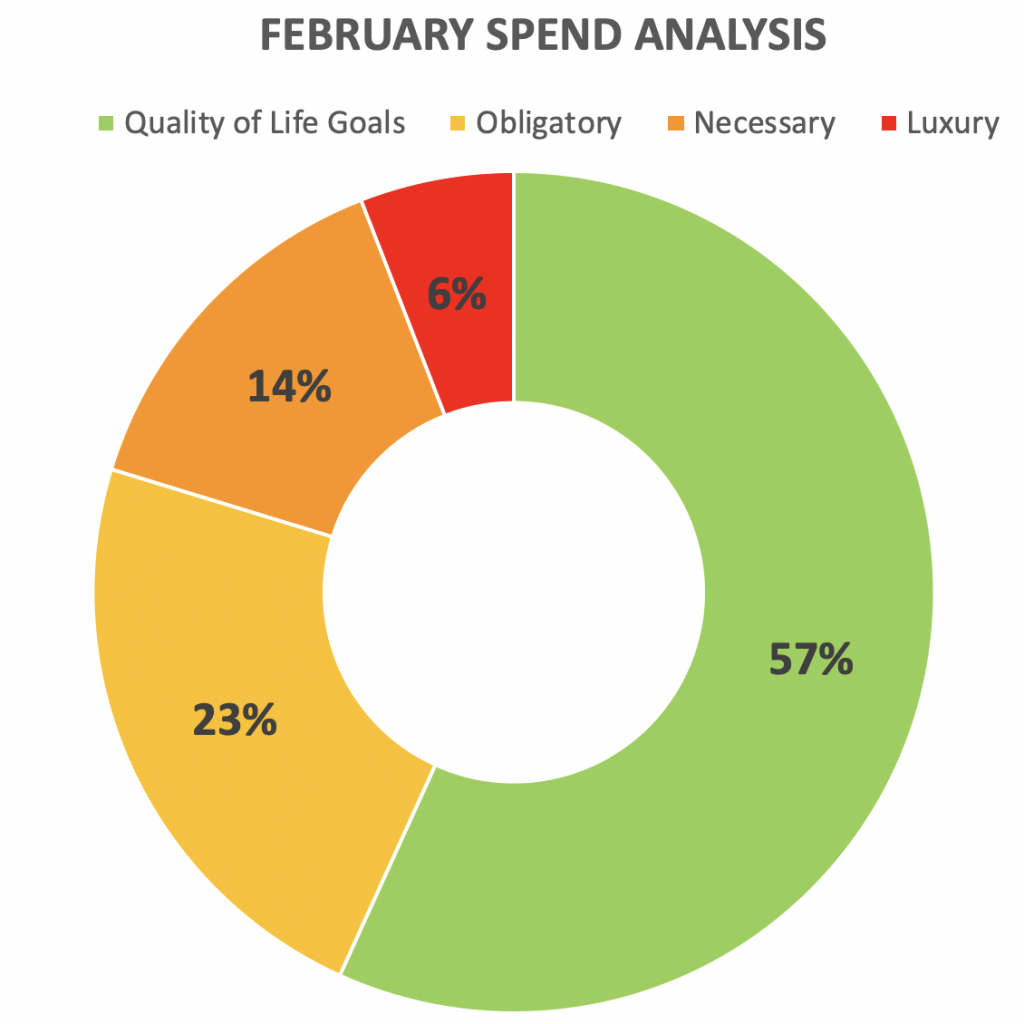 In February, we achieved our goal of increasing the Quality of Life Goals expenses to 50% and decreasing the Necessary expenses to 20%. This is the first time, in a very long time, we have been so close to our percentage goals. But last month, I made quite a few luxury purchases which I could have so easily deferred until later.
I have set up the March budget on You Need A Budget with a goal of retaining the Quality of Life Goals expenses over 50% and keeping the Necessary and Luxury expenses less than 20% and 5% respectively.
Here is my referral link to You Need A Budget to get a free 34-day trial.
(#6) 200 Hours of Code
As I was saying in my February Update post, I set up a Twitch Channel. This month, I will play around with the channel a little. I would do most of the coding offline or pair programming with a friend. But for those times when I feel less motivated, I am planning to do some screen share and live code.
(#7) #MinsGame
In March, I am setting out to play the #MinsGame. But I am going to be breaking one of the main rules of the game which states "every item must be out of your house by midnight each day". Due to logistics constraints, I would be disposing of the items on a weekly basis. I am going to need some "manpower" (aka hubby's help) for this and don't want to bother him with this.
Coincidently, last month, my husband decluttered our "junk room" in one day and converted it into a study. And that has given me so much of momentum to go ahead with this goal.
(#9) A2-Level Spanish
I continued to be very inconsistent with this goal last month. In March, I plan to take the help of Focusmate. I am planning to set up about four 9 PM sessions each week so I can get in about an hour of Spanish lessons every week.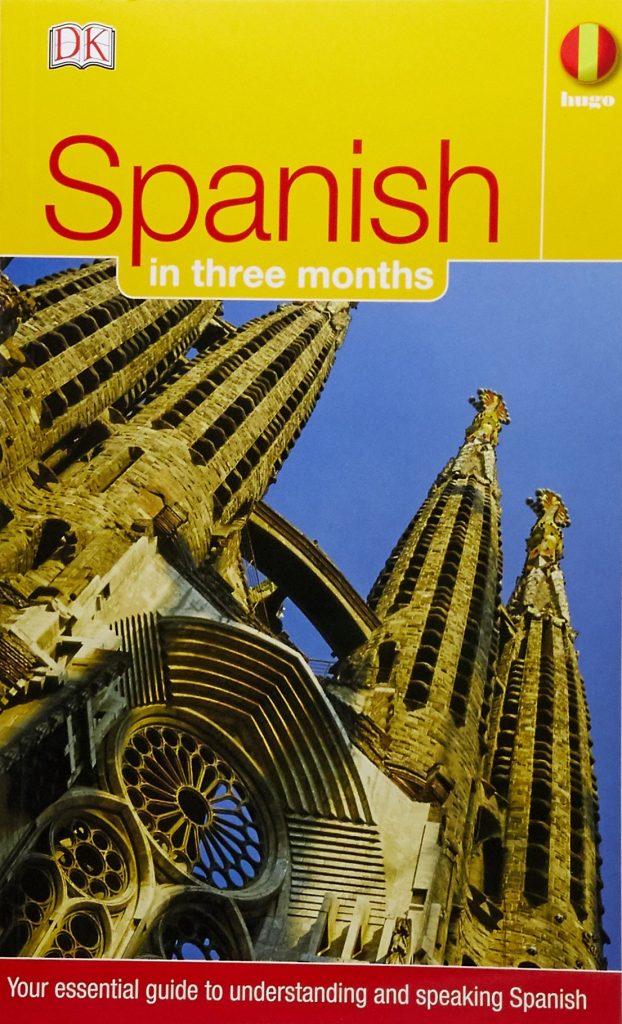 (#11) NaNoWriMo 2020
I managed to outline the plot in February. But lots of plot holes. So planning to continue with brainstorming the outline and rearranging the sequence of events this month.
(#14) Sketchbook Mini-Slam Challenge
Here is another goal where I am going to depend on Focusmate. I have set up weekly sessions to just sit down and sketch. Usually throwing time at creative tasks does not work. But I feel this isn't about creativity as much as it is about practice.
(#15) Music Medley
I have been practising two songs on the keyboard for about two weeks last month. But I have only got the melody so far. I am planning to learn the chords and practise and perfect those two songs this month. I also need to practice the segue between the two.
I have also set up the keyboard now in a prominent place in my study so I can practice more often. The two pieces are less a couple of minutes. So it is easy to fit in a 5-minute practice whenever inspiration strikes.
Goals for March
In Summary:
Budget like a Boss:

> 50% Quality of Life Goals expenses
< 20% Necessary expenses
< 5% Luxury expenses

200 Hours of Code:

Get started with coding – enough said!
Oh yeah – follow my Twitch Channel so you can join me on a virtual pair programming/mob programming

A2-Level Spanish:

Book four sessions each week (preferably at 9 PM) on Focusmate
Spent 15-20 minutes each session to learn Spanish

NaNoWriMo 2020:

Review my outline to plug plot holes and resequence it

Sketchbook Mini-Slam Challenge:

Book four sessions in March on Focusmate
Spent 1-2 hours each session to practice sketching (and even may be use YouTube to learn some techniques)

Music Medley:

Learn chords for the two songs
Practise in blocks of 5 minutes