I look back at 2019 with so much of gratefulness to G❤︎d for all the blessings and lessons He had offered to me. There are a lot of accomplishments this past year. But like with everything, there were also so many opportunities for improvement and growth that I also identified.
#1 The Mind-Body-Spirit Workout
Sometime in August, I was talking to my best friend how much unfulfilled I felt in life and how unpredictable my life has been in 2019. This was probably one of the most important conversations of the year that changed my year (or at least what was left of it).
He suggested I set some goals that I could focus on. That would help me take my focus off life's uncertainties and instead manage the time I had in my control. After a few days of brainstorming, I decided to pick up three goals what I then called the "Mind-Body-Spirit Workout" for the rest of the year. These were to:
Complete a part-time course (Mind)
Complete a 12-week exercise routine (Body)
Complete reading the Bible in about 100 days (Spirit)
Working on these 3 goals helped me feel optimistic about my life and build some discipline in my otherwise chaotic (and rather unruly) life. My faith in G❤︎d tripled because I literally felt His touch in transforming my life. Over a course of 5 months, I completed the first term of my part-time course successfully, lost over 8 kg and completed reading the Bible.
But it wasn't the course completion certificate or the weight loss or a checkmark that affected me. Knowing that G❤︎d had blessed me with the toughness and determination to work on something consistently without giving up, even under other pressures, was my true gain in 2019.
#2 The One Habit That Changed 2019
Waking up early to take a couple of hours just for myself made a huge difference this year. But has this been easy? Not really!
I started 2019 with the intention of carving out at least 2 hours of Me-Time. But the intention never made its way to action for over 6 months. Setting an earlier alarm wasn't helping. I just snoozed my alarm for extra sleep or sometimes idled in my bed for hours.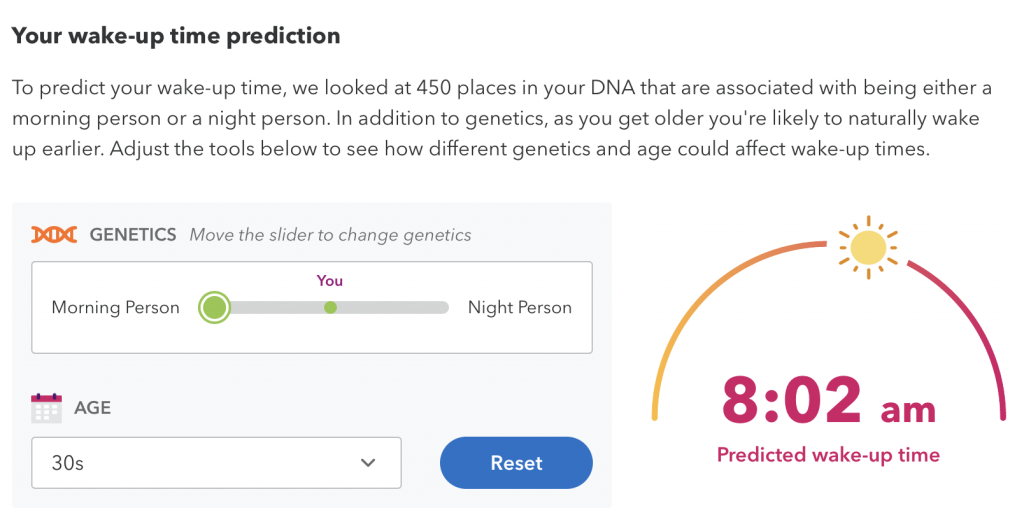 Waking up at 7 AM, which is an hour earlier than my genetically pre-disposed wake-up time, felt like an accomplishment most days. But I remained complacent about the lack of some quality Me-Time. A few tools changed this for me eventually.
Partnering up on Focusmate
Focusmate is a website where I would be partnered with a stranger for 50-minute sessions. Over a video call, we would work on our individual tasks whilst holding each other accountable to stay focussed. This definitely did the trick for me with my snoozing problem. But I lacked the consistency to set up daily sessions.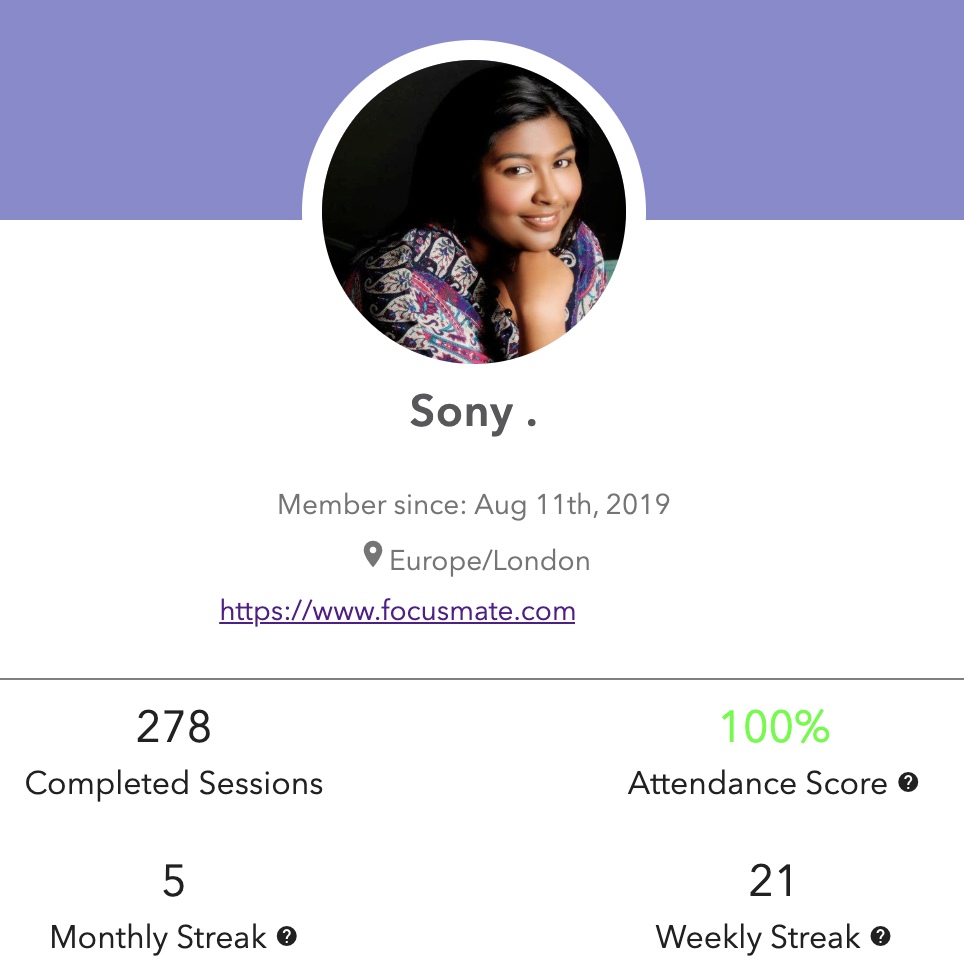 The 5 AM Club on Instagram
Then I got introduced to the #5AM club on Instagram where every cool person was up before 5 AM and doing cooler things. So I set a 30-day challenge to wake up early at 6 AM (because 5 AM was still too early for my brain). I started posting a picture every morning on Instagram of my wake-up time (or more precisely the time I made it into my study). I made a lot of friends in the process who kept me going. And by the end of 30 days, I was up and about by 6 AM. But I still needed another hour of personal time before I faced the day.
Phone Police aka YourHour
That is where my third tool helped me. Over the course of the year, I became acutely aware of my phone addiction. I had a lot of Me-Time, except most parts of that Me-Time was spent on a couch aimlessly scrolling on my phone. So I decided to download one of those phone usage monitoring applications. My personal choice was YourHour.
My first week of using the app showed that I spent around 4.5 hours on the device on average each day. That literally opened my eyes. Here I was wanting 2 hours of Me-time and I was spending way more than that on my phone.
Mid-November I made a conscious decision to reduce my phone usage to less than 3 hours. And by the end of the year, I had carved out those 2 hours of personal time and reduced my phone usage to about 2 hours on average per day. And reducing my phone usage during my short vacation end of the year made my December statistics look even better.

#3 The Company that never launched
Now here is something I totally failed in 2019. At the beginning of the year, I wanted to launch a new company. But due to life's curveballs, I never got around to it. Each quarter I kept putting this on my goal list only to postpone it.
In September, one of my career mentors advised that I could clarify my business goal by creating a business plan. And this is when I realised although the business idea sounded great and profitable in my head, the reality was very different.
After getting inputs from various career mentors, I decided to shelve this idea for the year. This decision was ego-bruising but it stopped me from accruing any debt in 2019. And it prevented me from investing more time and effort into something that wouldn't bring the monetary or emotional value I expected of it.
#4 Changing Relationship Dynamics
In 2019, a lot changed with my relationships. My husband and I grew closer and stronger as we completed 5 years of togetherness. Like always, when I needed him the most, he took care of things that mattered to me the most. By the end of the year, I had learned a new facet of our relationship. If I was ready to be less of a control freak and let him handle things his way, life was far less complicated than I made it out to be. True story!
My parents visited me in the UK in 2019. My favourite parts of them being here were simple things like our visit to the Woburn Safari park – especially watching "Monkey Attacks" on vehicles – and learning to make Sambhar (a Kerala lentil-based vegetable curry) from my Mum with some 14 different vegetables – I kid you not! The latter was a special experience for me because I can't remember the last we cooked a meal together. Years of staying in school/college hostels and then living abroad for the rest of the period had taken away that experience for us.
Towards the end of the year, I found myself bonding with friends over Bible Study and Exercise. Before I got married friends were all about fun, partying and playing pranks. But in 2019, we had all outgrown our younger selves and were supporting each other's personal development journeys. I also made quite a few friends through Instagram and Focusmate who motivated me as I worked on some of my personal goals.
#5 Getting in 300+ Hours of Reading
Although I did not actually track my time, I am pretty sure I crossed the 300-hour mark by the end of the year. I read profusely throughout the year – both fiction and non-fiction. You can check out my non-fiction reading list on Instagram.
I also did a lot of Bible Reading. I wasn't exactly studying the Bible at this point. I was reading it like a story or an instruction manual mostly. I did the Essential 100 Bible Reading Plan which was to read through some of the key passages from the Bible in 100 days. And then that got me motivated to read the Bible in 100 days.
Reading the Bible in 100 days, on one hand, was more like a checkmark on an item on my bucket list. But by the end of this exercise, I knew I could carve out at least an hour each day to spend with G❤︎d. This exercise also attracted the right kind of tribe into my life. I bonded more with friends who were discussing the Bible, spirituality and philosophy. I lost interest in gossip and shallow chatter. And on Instagram, I met other people who were reading, questioning and finding comfort in the Bible.