Welcome back again to my blog. Last month I set 3 simple habit goals focussing on my mind, body and spirit. And this post is a review of how those goals went. With 2019 coming to a close, I also want to wrap up this year with some reinforcement on all the good habits I developed this month. So read on until the end to see my aspirations for December.
November Review
1. Bedtime Reading
Although I wrote down this goal last month, I did not take action until a few days into November. But thanks to a fixed time slot, I am doing well with my reading goal. I read 21 nights and a few days I listened to a podcast instead or read the Bible. I finished reading Atomic Habits by James Clear and The Morning Miracle by Hal Elrod. Both these books helped me keep up the momentum for the next two goals. Right now, I am reading the popular classic – Getting Things Done by David Allen.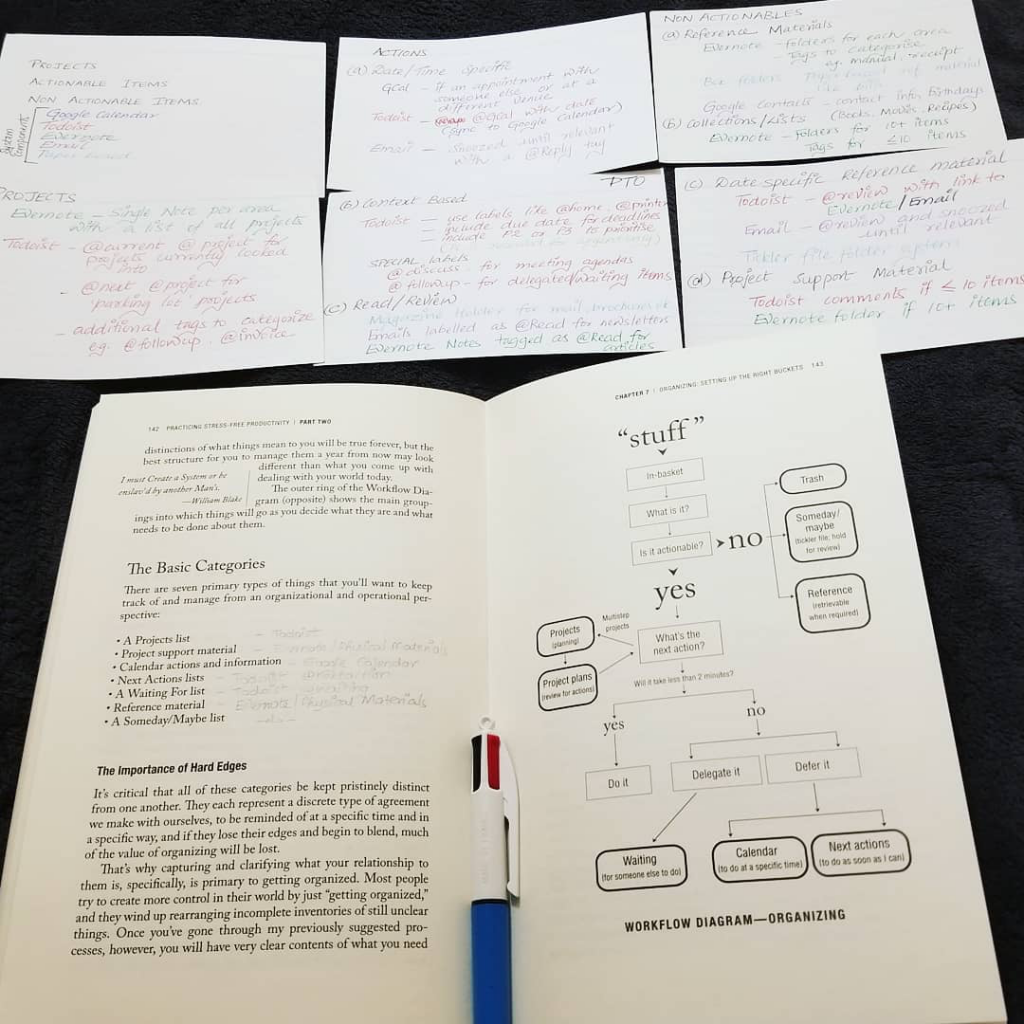 With the types of books I am reading, I have also realised that these are not easy reads and definitely not bedtime reads. More often than not, these books urge me to get out of bed and take some action. Currently, my evenings are preoccupied with a Web Development Course. But when this term ends in December, I would like to fit in an hour of reading in the evenings at least 3 days a week. But for now,
2. Morning Workouts
I completed 4 more weeks of Body Boss and did 17 days of cardio on the Cross Trainer. Which essentially means I completed 29 days of HICT/Cardio with just one day of rest. How awesome is that! I never thought I had it in me…
3. Letters to G❤︎d
In November, I completed another 30-day challenge successfully which was to write a letter to G❤︎d every single morning. I chose the traditional route of pen and paper and most mornings this took me about 25 minutes. Some days I found myself taking longer and filling up a couple of A4 sized pages with my stories. This habit has been really therapeutic.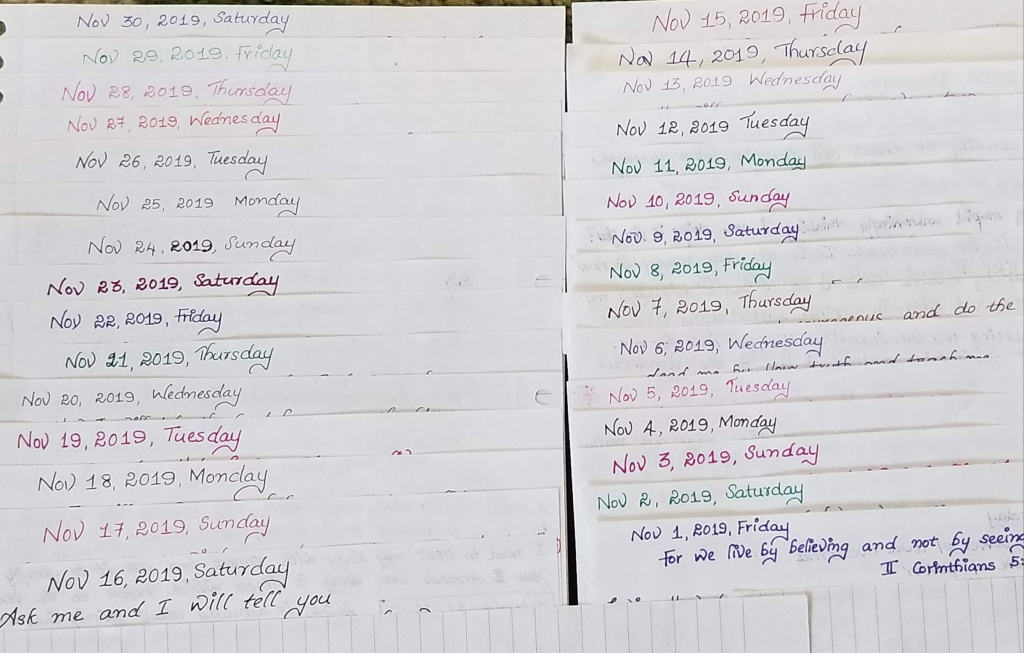 November has been another successful month. I can see myself building some steady habits.
December Goals
Over the last 3 months, I have worked on a variety of habits and goals. The key ones that I have so far incorporated into my routine are:
Read the Bible in 100 days
Complete 12 weeks of Body Boss Fitness Routine
Complete a Web Development Course
Wake up at 5 AM
Write a letter to G❤︎d
Workout for 30 minutes in the morning
Read a book for 30 minutes every day
Spent 5-6 hours each week for studies
The goal for the month of December is pretty simple. I want to finish three of these goals – i.e. reading the Bible, Body Boss Fitness routine and the Web Development course. I also want to continue with these foundational habits into the new year – like waking up early, making time for reading the Bible and exercise in the mornings and Reading and Studying in the evenings.
What Next?
I will see you back here in the new year and new decade with a year-end review. Until then, wish you a happy new year!