If you have been following my posts, you know about the four goals I set for the month of October. I did better than I expected and so I am going to continue building momentum on these goals. Read on for a review of my October and about my plans for November.
October Review
1. Join The 5 AM Club
I can now claim to be an official member of the 5 AM Club. Except for one lazy Sunday, when I intentionally switched off my wake up alarm for 4:45, I have managed to wake myself before 5:00. That is 30 days of waking up at 5 AM! Yay!
2. 100-day Bible Reading Challenge
Thanks to the success of my first goal, this goal has been going good too. Every morning, I woke up, freshened up and sat down with my Bible for at least an hour. The Chronological Life Application Study Bible is divided into 10 different sections. This month I have nearly completed 5 of them.
30th September 2019: Started Bible Reading
5th October 2019: Completed reading the sections called Beginnings and God's Chosen Family where I read about Adam & Eve, Cain & Abel and Abraham, Isaac, Jacob & Job.
14th October 2019: Completed the section called Birth of Israel where I read about the exodus of the Israelites from Egypt. I completed the Torah at this point.
19th October 2019: Completed the section called Possessing the Land which started with the story of Joshua under whose leadership the Israelites started the possession of the Promised Land. This section ended with the story of Samuel who was the last judge of Israelites before they went from a theocratic nation to a monarchy.
26th October 2019: Completed the section called United Monarchy which tells us about the reign of the kings – Saul, David and Solomon. This section also included most of the Psalms, Proverbs and the books of Song of Songs and Ecclesiastes.
CURRENT: Currently I am reading the section called Splintered Nation which is one of the longest sections of the Bible reviewing the history of the kings of Israel and Judah.
FUTURE: All being well, this is my forecast reading plan:

Splintered Nation by end of November
Exile, Return and Diaspora of the Israelites by the first week in December
The Gospels by the second week in December
The Epistles including Revelation by the third week in December
3. Morning Workout
I did better than I expected with my "30 minutes of workout for 30 days" challenge. As I did a review of what I had accomplished in the area in October, here are some notes:
I did 5 weeks of Body Boss! This includes me repeating Week 2 of Body Boss twice because I struggled with it in my first attempt. I also repeated a few days occasionally.
In total, I got in 15 days of HICT workout.
I also did 12 days of cardio on a Cross Trainer.
And for fun, I added in a morning of BollyX routine by Shahil Patel and two mornings of beginners' yoga.
4. Web Development Course
This goal remained on the backburner for nearly half of this month. Since I had learned HTML and CSS a long time ago, I did not find the course challenging enough to get me started. Then a friend suggested we start a WhatsApp group where we could create a weekly learning planning and hold each other accountable to it. This did the trick. By the end of the month, I completed the first 3 units – Web Design, HTML and CSS. I also created a site map, photoshop designs of all the key pages and also an HTML/CSS wireframe. This phase turned out to a good chance to review the fundamentals of Web Development I had learned over the last decade and to also unlearn some of my non-productive quirks.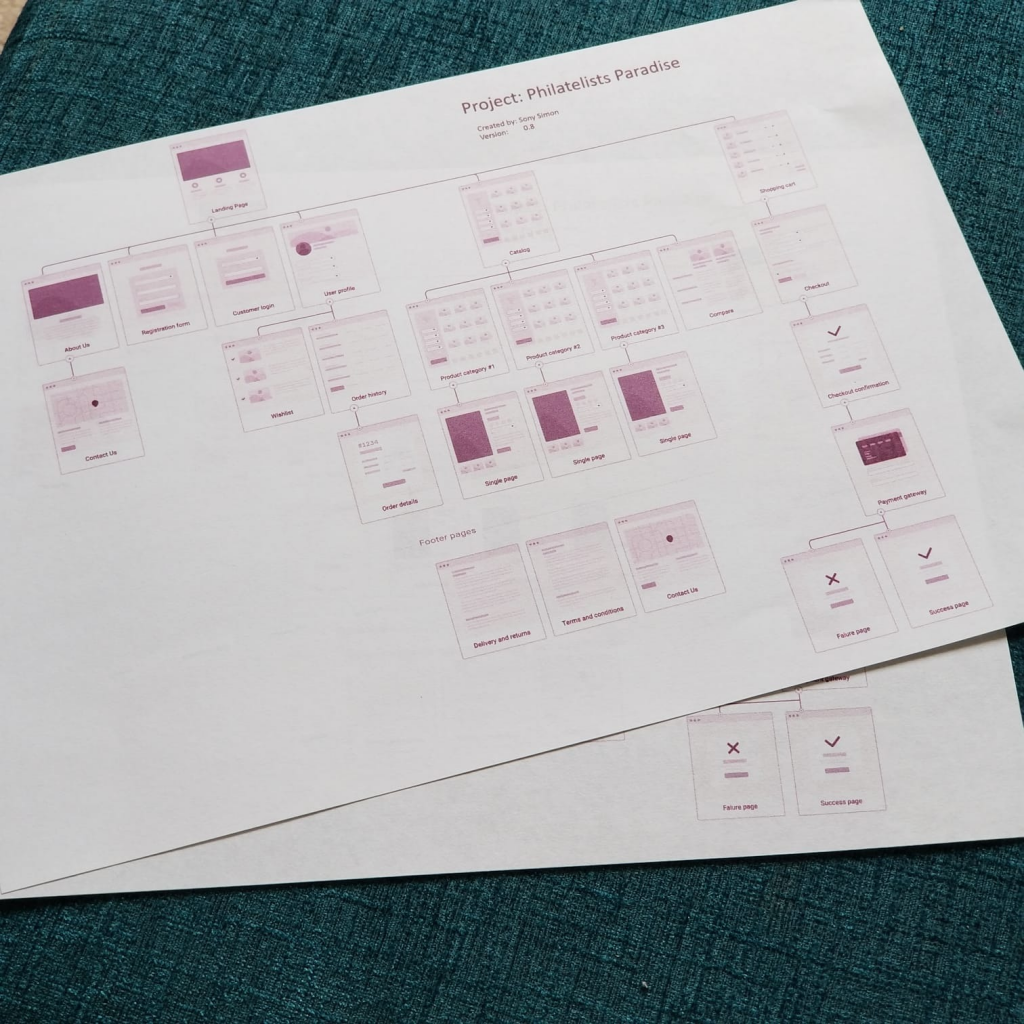 So overall October has been a successful month helping me get some traction on some personal development goals helping me spiritually, physically and mentally.
November Goals
Now that I have a had a great October, time to set some goals for November. This month I am setting 3 key goals focussing on my mind, body and spirit.
1. Bedtime Reading
If you have read my very first blog post, you already know that I started with a very simple goal of waking up every morning and reading a book. Since my mornings are now preoccupied with my Bible Reading Challenge, I want to re-embrace the habit of reading. But this time I am targetting to do this before bed.
2. Morning Workouts
Over the last 3 months, I finished Body Boss Pre-training (4 weeks), then Cycle 1 (3 weeks) and now I am in Cycle 2 (2 weeks done). In November, I want to keep up the momentum of my exercise routine. My target is to work out every single day either doing Body Boss or on the Cross Trainer.
3. Letters to G❤︎d
In November, I want to do a 30-day challenge of writing a letter to G❤︎d every morning. I am doing this occasionally already. But this time I want to incorporate this as a regular early morning practice.
It started many years ago when I was going through a difficult phase in my life. I found it very difficult to put my problems into prayers. So I decided to grab a paper and just write down my prayers. Soon enough I found it to be very therapeutic. But what was even more amazing was how the answers to those questions (even those critical ones blaming G❤︎d) found its way to me in due course.
What Next?
I will see you back here at the end of November with a review on my progress and with some fresh goals for the end of year.