This is a quick preview of how I am progressing on my September Goals.
1. Wake Up Early
When I started doing this, I thought there is no way I am going to be able to make it past Week 2. But now I have proved myself wrong! One of the things that really helped me was my daily morning sessions on FocusMate. FocusMate partners me up with a random accountability buddy every morning and so I am up, fresh and ready to start my reading sessions every morning by 6:15 AM.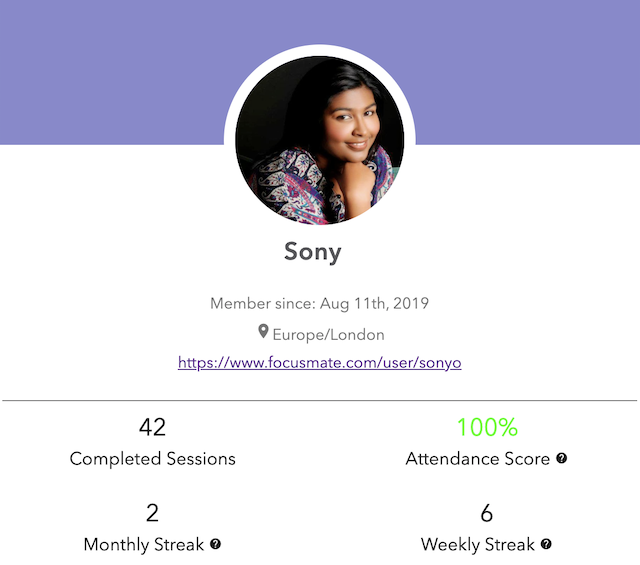 2. Read the Bible
I completed the penultimate week of my Sermon on the Mount Bible study and meditation. And the verse that inspired me this week was:
Here is a simple, rule-of-thumb guide for behavior: Ask yourself what you want people to do for you, then grab the initiative and do it for them. Add up God's Law and Prophets and this is what you get.

Matthew 7:12 (The Message edition)
3. Exercise
I completed Week 3 Pre-training for Body Boss on Thursday which was 2 days later than usual. But nevertheless, I began my final week of Pre-training on Friday. I want to avoid skipping days and having cheat days with my exercise. And that is something to work on next week. On a positive note, on the days I skipped the BodyBoss HIIT circuits, I managed to get in some cardio. My step count is also better than ever this week at over 100,000 steps.
4. Read a Book
I finished my third book this week – The Power of Habit by Charles Duhigg. This is a well-researched and finely written book which helped me understand more about how habits and routines are formed. It provoked me to think about what were some of my good and bad habits. And now I am working my way through reinforcing or transforming them respectively.
5. Solopreneur
I lost my traction on this goal this week. When I realised I was getting nowhere I decided to seek advice from other Boss Babes (aka lady friends who are running successful businesses). One of them showed me this website called Informi. This website has given me some ideas and an action plan to again pick this up and make some progress.